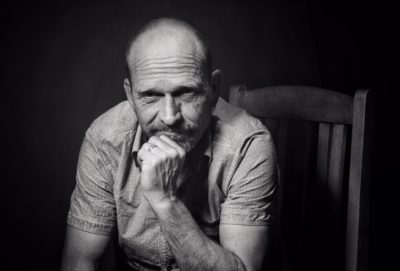 MY ART AND ME
Born 1965 in Essen/Germany, I am now living and working in Jestetten-Altenburg, South Germany.
Already in prescool age I discovered a new world for me: the world of colours. My first works were created in a shed next to the house – on walls, furnitures, windows, floors and clothes. In the age of 15 I sold my first painting.
According to my great love to colours – I would have loved to eat them – I decided to learn the craft of a painter.  In my spare time I could confidently devote myself to art and my fantasies. I found a renowned painting company in Switzerland that not only enabled me to train as a painter, but also introduced me to the secrets of traditional painting techniques and decorative painting, works that also required a certain artistic flair. So my craft was never trivial for me and far more than just the job of an ordinary house painter.
In the age of 20 I created my first stage painting for a local club and discovered a new world again: the world of big surfaces. Approximately at the same time in my teaching company the first orders for wall paintings occurred. This is how I developed a link between profession and hobby.
Over time I discovered a new world again: the world of fantasy and visions. I like to be in this world, often and preferably. In a short time many wall and stage paintings were created due to my ideas and imaginations. It happened the way it had to: The desire matured in me to devote myself entirely to art painting, to detach myself from the craft and its ready-made patterns, its standardized painting techniques.
In 2005 I discovered – who is surprised – a new world! The world of an artist in his own studio. From this time on oil and acrylic paintings, drawings and water colours were created in my own realm, initially as a sideline, from 2012 onwards fully freelance.
For my works I use realistic painting, inspirations come from all directions and from all senses. New landscapes are created that are fascinating me, storms in the waterglass, a swimming railway station, pieces of music or south german localities in a tropical vegetation. Often the focus is on people with their senses. My love for Ireland, its people and its nature influences my paintings and myself.